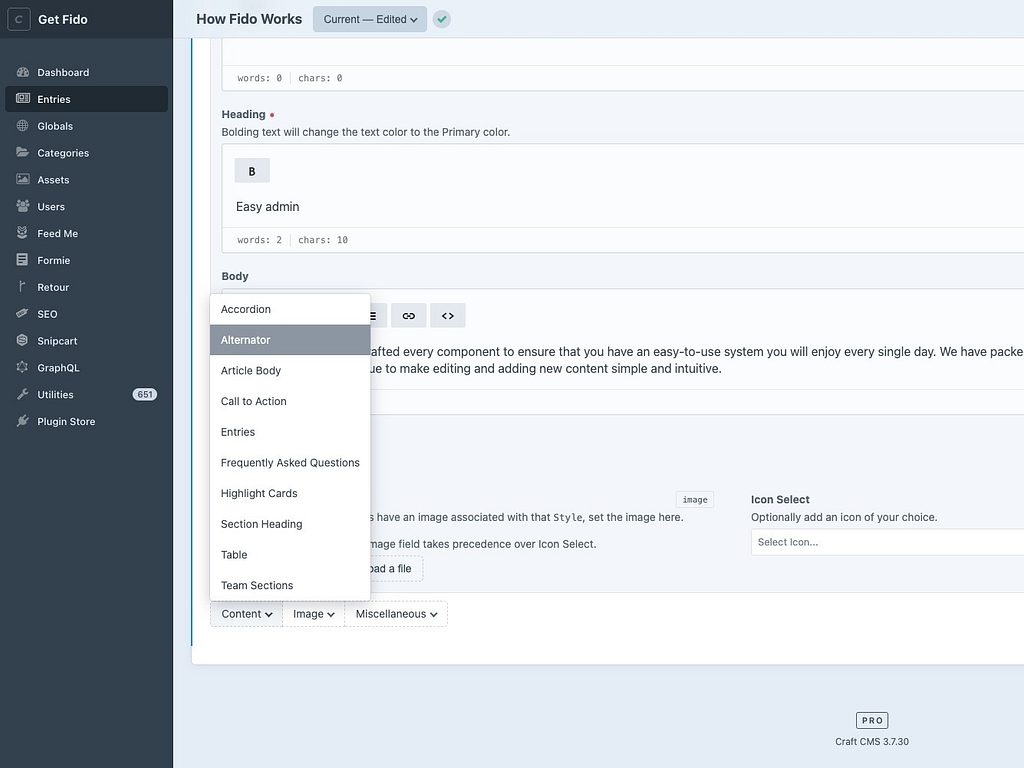 Fido is your site's best friend
Fido's goal: to build the most amazing collection of website components that everyone can benefit from.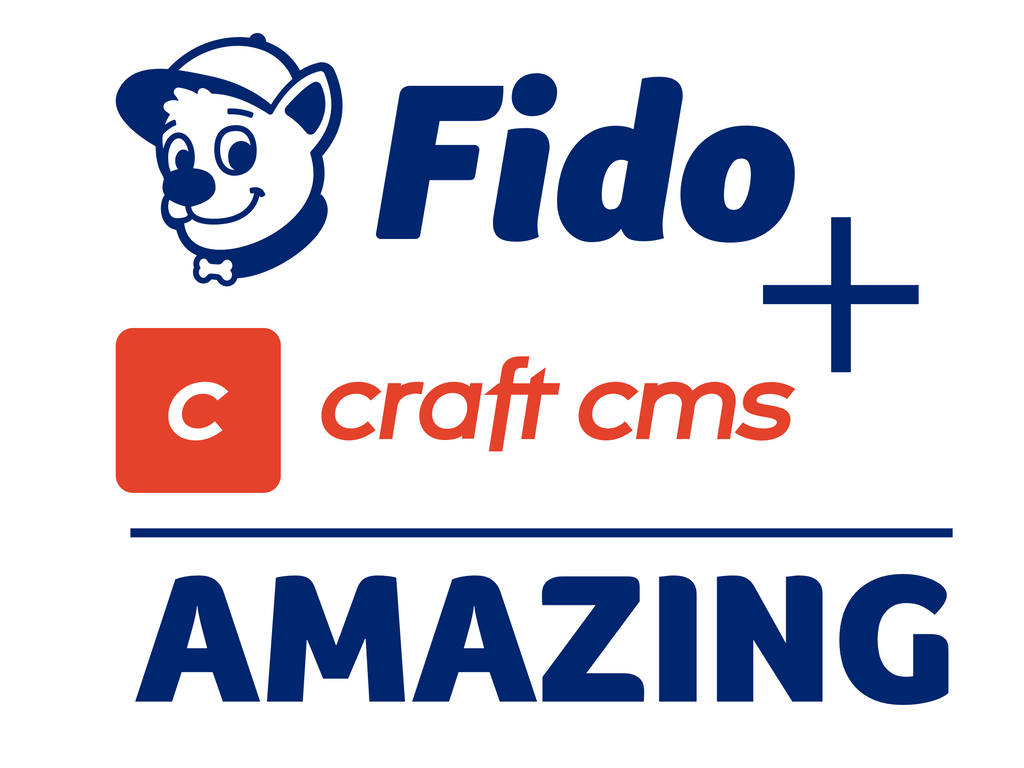 Built for all. Built for speed.
Fido is proudly built on Craft CMS. Not only do you have members of Team Fido working on new components for you constantly, you also benefit from the ever growing team of Craft CMS core members, and plugin developers bringing you the very best in a custom authoring experience.
Unlike most CMS's (WordPress anyone?), there are strict guidelines that Craft CMS has for plugin developers to follow to ensure that you get the very best in terms of security and performance.
At the end of the day, you have a team-oriented approach that everyone can benefit from.
Making your website work hard for you
We don't compete with other platforms
We just do things better. Even if we're the new dog on the block, we've been developing sites and applications for more than a decade.
We want you to feel good about moving away from a platform that doesn't meet your needs, is unresponsive, or leaves you in the dark. Our goal is to give you more than what you have now, and to keep topping it again and again.
Keep your site up-to-date
We provide the tools to help you change your website when you want or need to. This includes a growing list of options, whether you want to refresh the look, upload new content, add an application, or start a major redesign.
If you don't have the staff, budget or time to handle your own web changes, you can work directly with Fido's programmers to update your site on a scheduled basis.
Easy Admin & help when you need it
We have meticulously crafted every component to ensure that you have an easy-to-use system you will enjoy every single day. We have packed each component with dozens of options, and also continue to make editing and adding new content simple and intuitive.
When you do need help, we are easy to reach and offer easy-to-use guides for even non-tech users.
How Monthly Pricing Works
Since every Fido site is flexible, scalable, and can be used in a wide range of applications, it's important that we get you setup with just what you need.
Our base monthly fee starts at $500* and covers things like:
Continuous development of new Fido features and components requested from you and other Fido members.
Hosting* (99.99% uptime) built for your needs.
Monthly software and server updates
*Our base monthly fee can be negotiated for non-profits, existing customers, and more. Contact us today to discuss